Liquid Resin – Siplast ParaFlex 531 for Sensitive Environment Applications!
Siplast Paraflex System is developed to offer building owners a high-performance solution for projects in sensitive environments. Fluid-applied Paraflex has a very low order signature and is low in VOC and isocyanate-free. This technology offers the following:
Adhesion to may substrate materials
Cohesive and elastic properties
Temperature, UV and ozone resistant
Resistant to ponding, animal fats, and many chemicals
When project circumstances, local regulations, or a tight construction schedule make the application of roofing sheets difficult, Siplast offers a high-performance option: liquid-applied Paraflex Liquid Roof Membrane. Paraflex Liquid Roof Membrane is a seamless, fully reinforced waterproofing system that can be used in conjunction with Siplast Pro Base series SBS membranes as an alternative to Parapro Roof Membrane or more traditional roofing plies, for LEED applications, or for waterproofing challenging vegetated roof systems.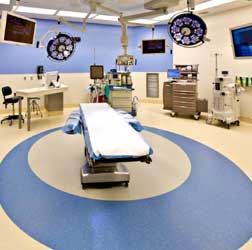 Low Odor Liquid
No VOC's, low odor signature, use in area's where odor is a concern.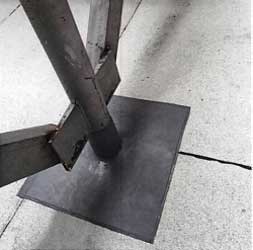 Flashing & Curbs
Can be used in flashing, penetrations, curbs and parapet walls.
Paraflex is based on Silane Terminated Polymer (STP) chemistry. These polymers are the latest technology in the coatings industry. Often referred to as hybrid polymers, they are moisture cured and no catalyst required. Paraflex characteristics and temperature considerations are much like Siplast Parapro, the field and flashing resin differ in viscosity only. Paraflex is not offered in summer and winter grades, as it is a single part moisture cure resin – curing stops when temperatures reach freezing. Application of Paraflex uses tools and techniques similar to those used with Siplast Parapro. The feel of the product is similar to warm honey. The Siplast stub roller makes applying Paraflex easier and more cost effective. The Pro Stub Roller helps ensure proper material coverage and minimizes waste.
Click to learn more about our liquid-applied Paraflex Liquid Roof Membrane & Flashing Systems
Need the ppt? Click here
Need more details on 531? Click here