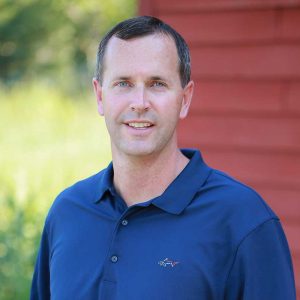 Dean Brown
I chose this industry because it is fast paced, growing, and everyday is a learning experience and this industry will always keep me on my toes. I love the people and wide variety of manufacturing product lines. Following industry standards, executing time to value, and managing multiple channels of business keep me excited and motivated. I am recharged to begin my new journey with Congress Associates.
I started my career with GAF working as a sales service representative and then advanced to a commercial roofing representative. While at GAF, I earned the President's Club award and met many great people in the business. In 2005 I joined New Castle Building Products and enjoyed growing the business from the grass roots, I finished my time there as the Vice President of Sales in New England. It was at New Castle where I gained valuable experience and expertise around the products I support today at Congress Associates.
I currently serve on the board of the North East Roofing Contractors Association and actively participate in NRCA events. The North East Roofers and Contractors Expo, International Roofing Expo, and RCI Expo are the most important events, and that is where you'll find me, keeping up to date with all the new products, methods, manufacturers, and interacting with customers, and making sure I am meeting their needs with the best, state of the art products and information possible.
I am Dean Brown of Congress Associates, and I am your professional representative for all the products you need for your Building Envelope. My expertise is centered in working together with people across the industry and supporting a wide variety of product lines that will best suit your needs as a building owner, manager or architect. Contact me to discuss your biggest building issues.
Dean Brown
Congress Associates, LLC
61 Dolan Drive, Guilford, CT 06437
dean@congressassociates.com
(203) 533-2443
congressassociates.com
Kyle McBrien
Congress Associates, sales representatives of leading manufacturer roofing and waterproofing products, is pleased to announce it is expanding its sales force and would like to welcome Kyle McBrien.
Kyle adds over 7-years of industry experience to enhance the sales team and is an advantage to our business partners and customers. As building envelope specialists, we fully support our manufacturers with business development efforts and our customers to achieve optimal results from products with proven performance.
Congress Associates offers premium quality roofing and waterproofing systems with the latest product advancements to its customers, including high-performance roofing membranes, coatings, sealants, waterproofing membranes, custom skylight and daylight systems, and accessories. These products meet and exceed industry standards, are engineered to perform longer, extend life cycle, reduce waste and minimize environmental impact.
Congress Associates assists building owners, architects, consultants, contractors, and distributors with selecting the best solutions to protect the exterior building envelope.
Kyle McBrien
Congress Associates, LLC
kyle@congressassociates.com
207-671-3328
congressassociates.com