EverGuard® TPO Fleece‑Back Membranes
Yes, we know it's summer but you know what comes after that season… so get excellent performance and add protection against impacts with thicker fleece-back TPO with EverGuard® TPO Fleece‑Back 100, 115, and 135 Membranes. The reliability of TPO with the added protection of fleece-back will get your roof through any season.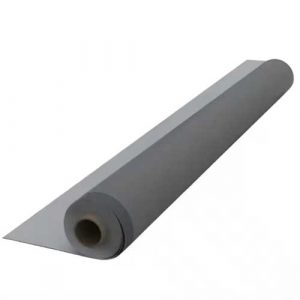 A roof is more than the surface that keeps water out of buildings; it's the first line of defense from the elements, whether rain, snow, wind, hail, heat, or sun. Roof systems are a complex part of the building enclosure with many components that serve as a means to control water, air, vapor, and heat transfer.
DURABLE | FLEXIBLE | EFFICIENT | RELIABLE
GAF offers EverGuard® Fleece-Back TPO 100, 115, and 135
•Durable — Ideal for FM 4470 — Very Severe Hail (VSH) rated systems
•Flexible — Installs over various existing roofing systems without a slip sheet
•Efficient — Installs 2-3 times faster with GAF two-part roofing adhesive than with traditional GAF solvent-based TPO adhesive
•Reliable — The right product for the spec from the company you trust
We Promise No Sheep Were Injured In This Post!
Congress Associates has decades of experience supporting the roofing and building envelope industry and centers around successfully partnering with organizations & individuals across the industry while supporting a variety of product lines that will best meet your project's demands.